Strive Labs
About us
"Successful and unsuccessful people do not vary greatly in their abilities. They vary in their desires to reach their potential." John Maxwell
The Founders
Anusheel Bhushan
Built large distributed search systems @ebay, Founded an Accel Partners funded series-A company, Has helped build engineering teams for 70+ companies across 15 countries.
Past
StartX Stanford Accelerator, Ebay, Plato.ai, UC Irvine, IIT Delhi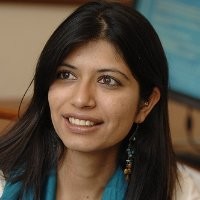 Priv Bradoo
Built, ran and scaled companies in the cleantech space, World Economic Forum Tech Pioneer & Young Global Leader, recognized as one of ~30 innovative entrepreneurs by the White House 2015, World Class New Zealander Award 2017.
Past
Fulbright Platinum Fellow MBA Harvard Business School, PhD Neuroscience University of Auckland.